This content contains affiliate links. When you buy through these links, we may earn an affiliate commission.
Reading in an age of social media can make it seem like you're on a never-ending treadmill of trying to keep up with the biggest, buzziest, newest books of the moment. And yes, it's fun to read those titles sometimes and join in on the conversation happening online. But what we sometimes miss when we're caught up in the next big book of the moment is that there are so many incredible books out there that aren't getting the attention they deserve.
There's something special about picking up a book you've never heard of and realizing it's a new favorite. It feels like unearthing a hidden gem, like you've wandered to the back of a used bookstore and found treasure hidden in the stacks.
Besides, the buzziest books of the moment are usually just the ones that have the biggest marketing budget. If you don't want that to determine what makes it onto your TBR, it's worth seeking out the lesser-known titles that are just as good (and sometimes better) than the ones at the top of the bestseller lists.
We're here to help you do just that! Here are a few of Book Riot writers' favorite lesser-known books. They all have under 500 Goodreads ratings at the time of writing, and they range from fiction in translation to lesbian poetry to a Viking romance and so much more.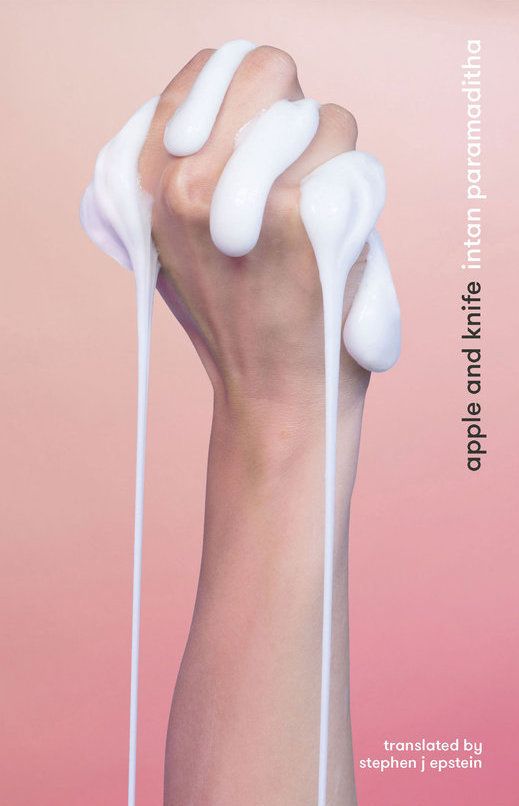 Apple and Knife by Intan Paramaditha, translated by Stephen J. Epstein 
This collection, a series of dark, gory, strange, thought-provoking stories, is perfect for fans of Angela Carter. Young girls are taught to be shamed and silent about their periods and warned that if they don't, a terrifying hag will come for their menstrual blood. A queen seeks revenge. Women face sex-shaming, scorn, and misogyny, and BDSM and horror bleed into each other. —Leah Rachel von Essen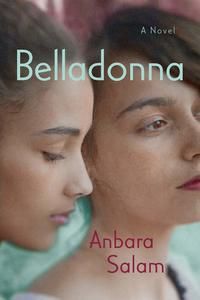 Belladonna by Anbara Salam
When Connecticut schoolgirls Bridget and Isabella travel to a silent Italian convent to study art, Bridget longs for Isabella to be her best friend or something even closer. Bridget's efforts to befriend Isabella turn to obsession, and as she tries to reinvent herself, Isabella's secrets threaten to change both of their lives. This book is so atmospheric, so full of longing and passion. Belladonna is a tangled, queer, artsy Italian getaway of a novel that I thoroughly enjoyed. —Susie Dumond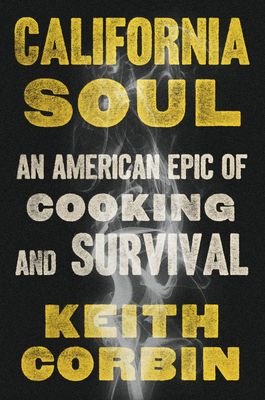 California Soul: An American Epic of Cooking and Survival by Keith Corbin
Acclaimed chef Keith Corbin's first experience with cooking was as a teenager cooking crack in 1980s Los Angeles. Later, in a high-security prison, he began experimenting with the meager commissary options to make impressive creations. In this memoir, Corbin shares how his difficult past led to his success as a visionary California soul food chef and how the "gangbanger redemption story" fails to encompass the truth of his journey. Corbin and his co-author, Kevin Alexander, tell this brave, true story with an authentic voice and nuance, refusing to reduce Corbin to his worst mistakes or his biggest successes. California Soul paints a picture of a flawed man who wants to do better for his community and himself. It's eye-opening, inspiring, and impossible to forget. —Susie Dumond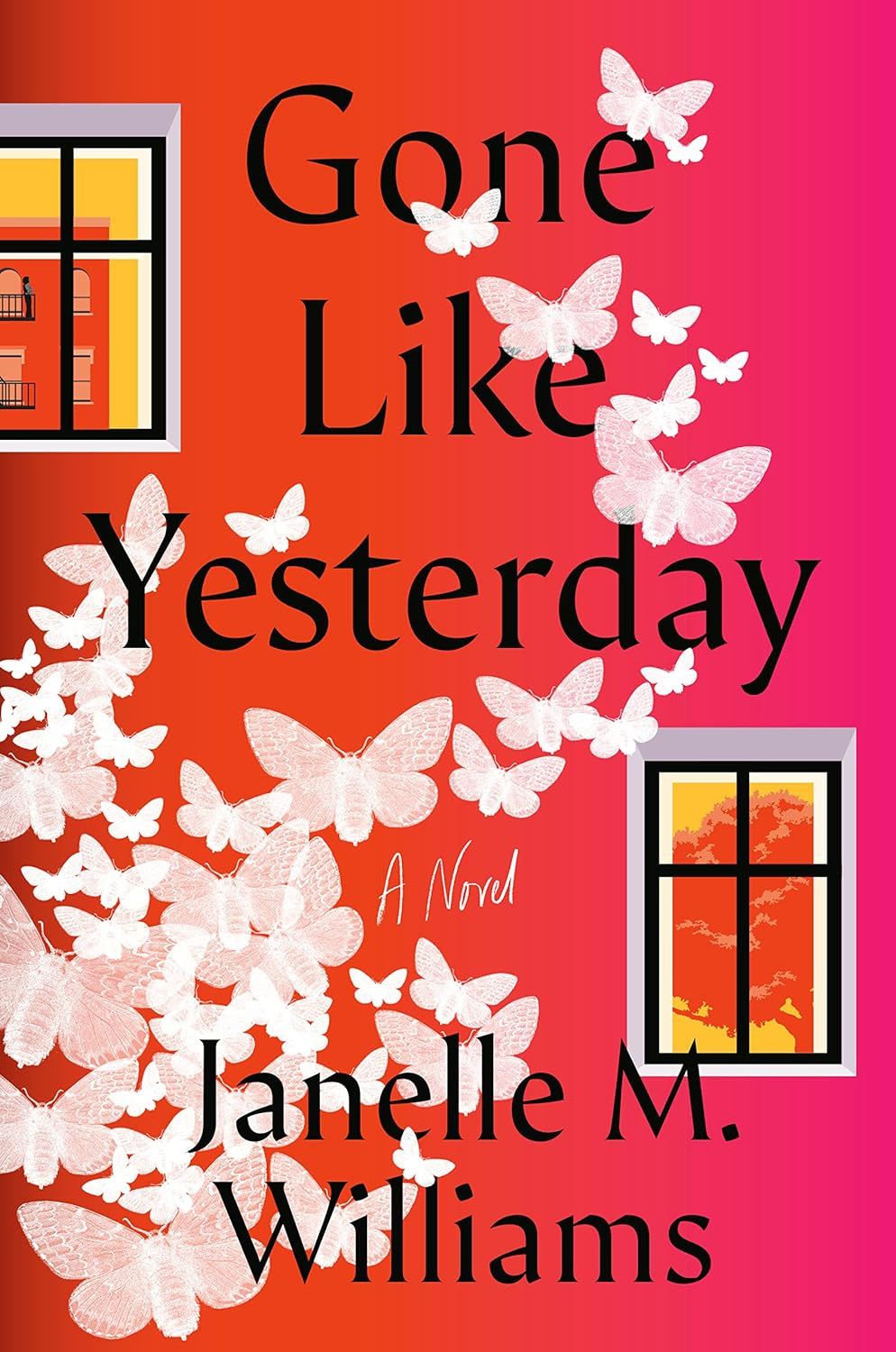 Gone Like Yesterday by Janelle M. Williams
This story of family history and family trauma and the impacts it has for generations was one I won't soon forget. Zahra is a college prep coach who takes on Sammie, a young student who reminds her of herself, to help her write her application essay. But Zahra also lives with a family secret — she sees moths everywhere, and she's always been tied to them, knowing they impact her and her family but not knowing how. When she discovers Sammie may be able to see the moths too, and Zahra's brother goes missing, the two set out to find him and to learn what these strange moths have meant to them all along. Williams's writing reminded me of The Secret Lives of Church Ladies; though the plots are not similar at all, the incredible depth of characters and lyrical writing are the standouts. —Cassie Gutman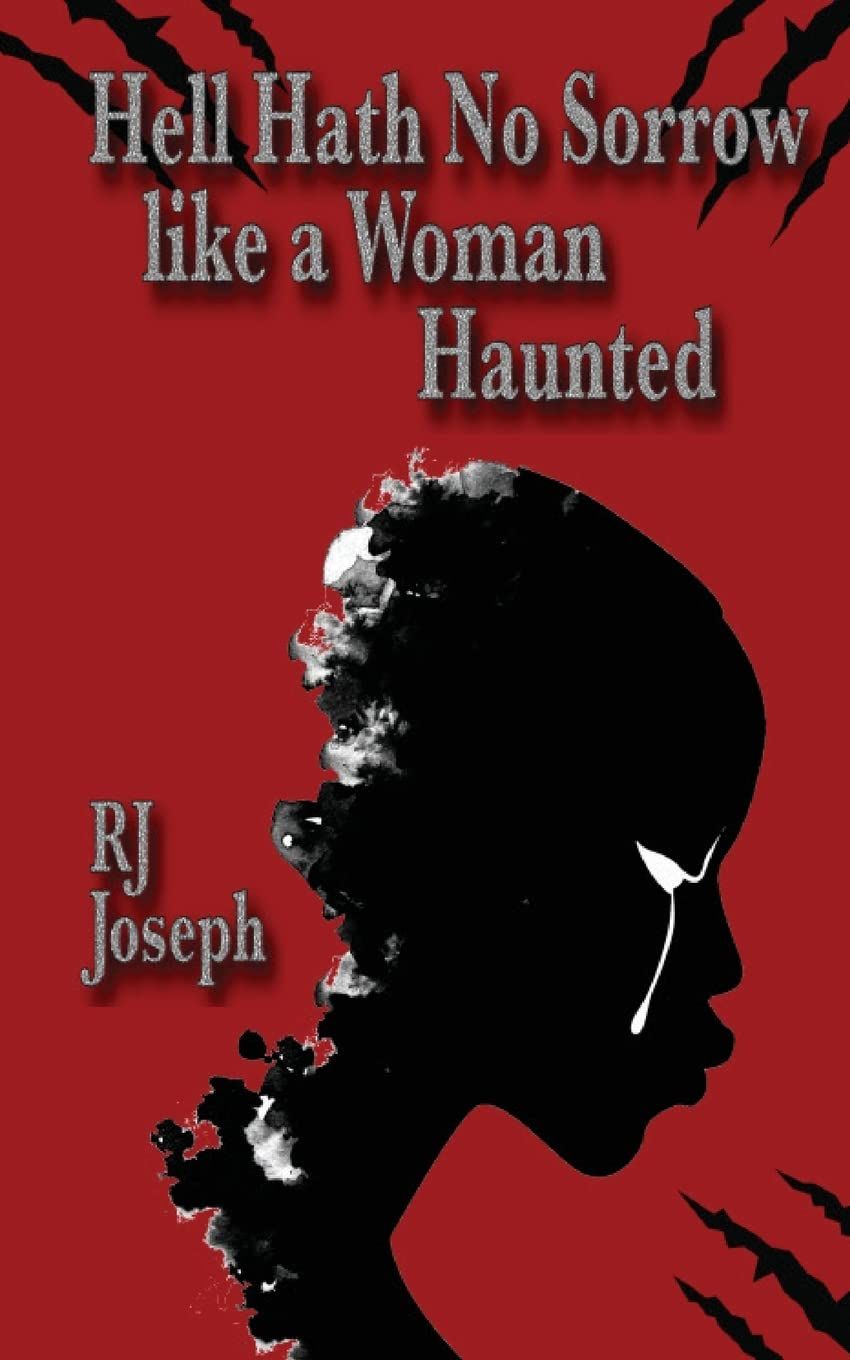 Hell Hath No Sorrow like a Woman Haunted by RJ Joseph
This collection of horror short stories shook me to my core because this author did not pull any punches. Unlike other horror stories, the women here aren't just relegated to victims or final girls. In fact, in most of them, they are the monsters. All the things that most horror fans would consider "hands off" were not safe in the stories contained in these pages. Every one of them leaves you unnerved — and unable to stop reading. They are all standalone, so you can take time with them or, like me, marathon them. —PN Hinton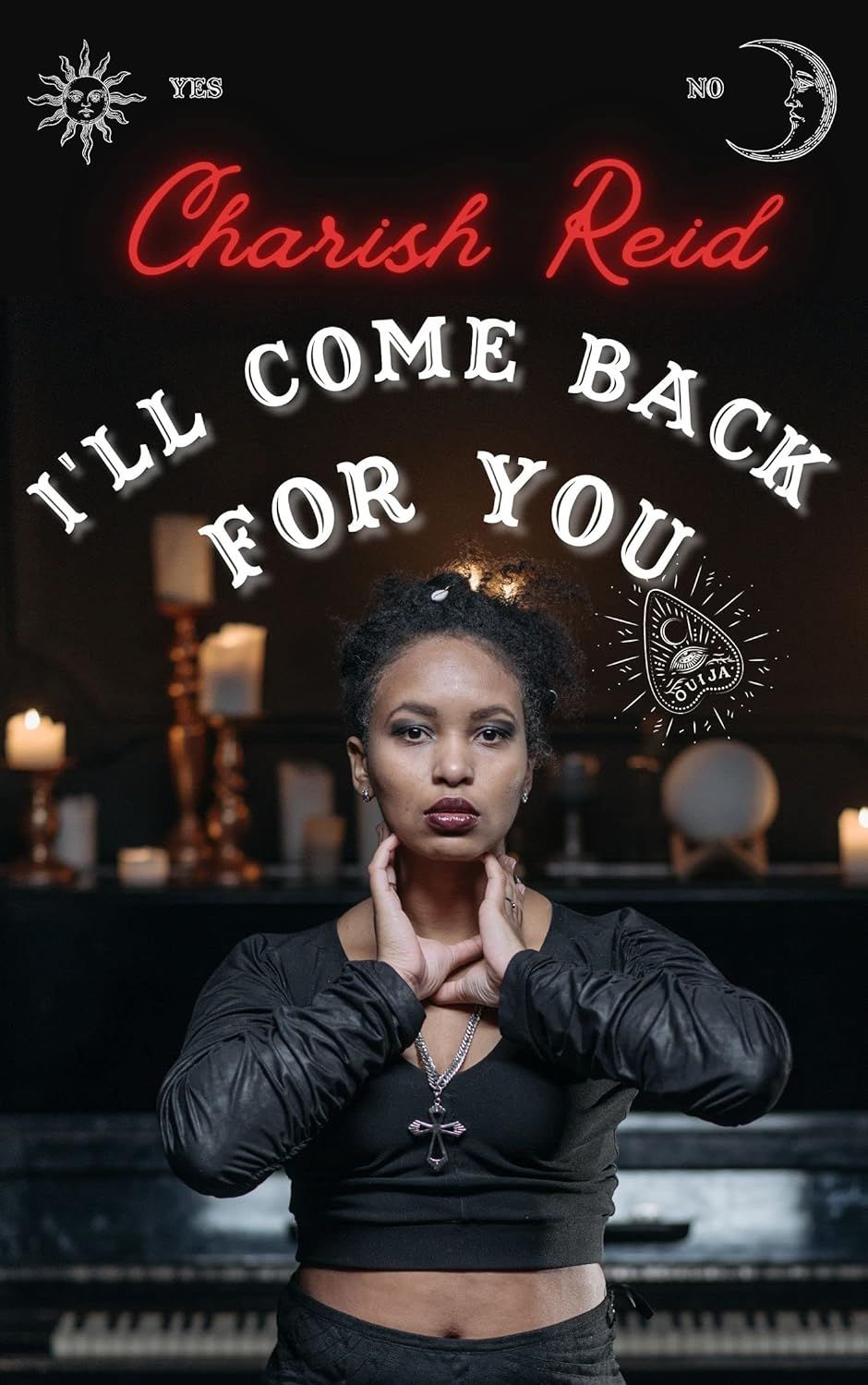 I'll Come Back for You by Charish Reid
When Whitney and her sister Helen inherit a house, they decide to turn it into a B&B, not knowing that it comes with its own malevolent ghost. Helen calls out the team for her favorite ghost-hunting show, Ghost Punters, to help get rid of it, and their cameraman is none other than Deon, Whitney's high school tutor and crush — something that wasn't exactly one-sided. The two take this as their second chance at romance, provided they can get rid of the not-so-friendly ghost first. If you love horror and romance, this is perfect for you! I adored this book so much as it gave the right amount of both types of chills. –PN Hinton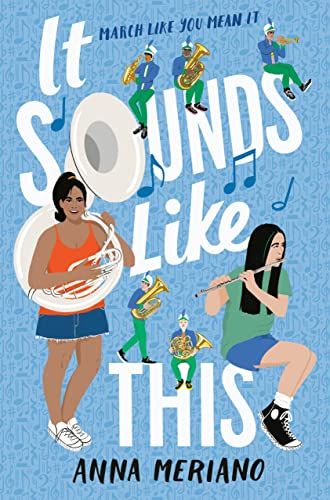 It Sounds Like This by Anna Meriano
This YA novel follows a Latina band geek who is still emotionally recovering from the hurricane that upended her previous school year. Now that band is back, she's determined to get flute first chair, beating out her best friend. But instead of the year she planned, a decision she makes ends with her being the band pariah, stuck playing a new instrument in a section entirely made up of freshman boys. Soon, she realizes that the "good girl" role that she's been trying to play for so long isn't serving her anymore, and if she doesn't speak about her anger, it's going to explode out of her. —Danika Ellis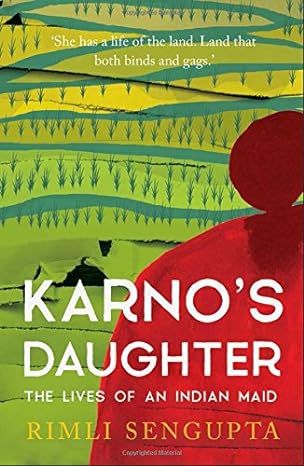 Karno's Daughter by Rimli Sengupta
A biography of a domestic worker in Kolkata, Karno's Daughter, is told by Buttermilk's employer, who unravels the threads of Buttermilk's life in bits and pieces. Buttermilk is one among the thousands trying to make their lives in a colorful city that doesn't allow for a second to breathe. And just like the city, her life is anything but colorless. Her story spectacularly straddles the line between a village life as a rice farmer that's never dull and an urban, city life that's nostalgia for itself. Throughout it all, we see Buttermilk's strength and resilience, forging her into a force of nature in her own right. One of the best books I've ever read, this one has the right mix of feeling and nonchalance to drive its plow straight into the heart and remain there for eternity. This is one you must read if you're looking for a book about balancing all of life's eccentric unpredictabilities. —Sonali Dabade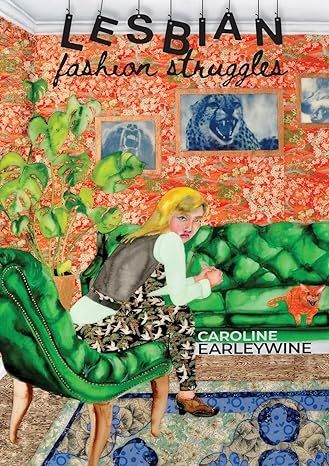 Lesbian Fashion Struggles by Caroline Earleywine
I was completely blown away by this short and stunning poetry collection about being a queer woman in the Bible Belt. Caroline Earleywine seamlessly weaves together the personal and political, the simple and the complex, the whispers and the screams. I don't know Earleywine personally, but as a lesbian who grew up in Arkansas, I feel incredibly seen and touched by these poems. I will absolutely seek out anything she writes next! —Susie Dumond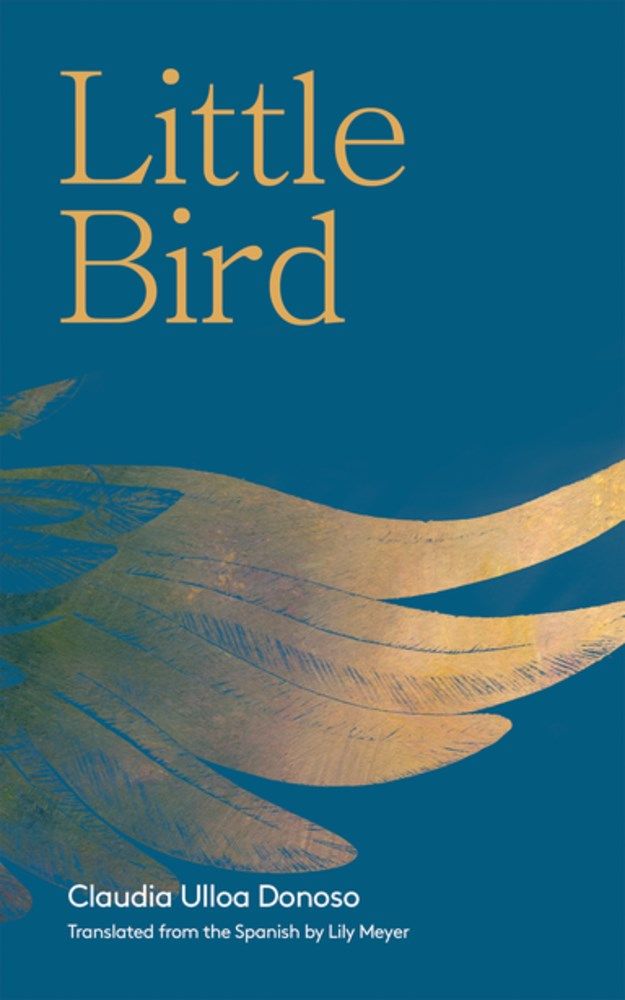 Little Bird by Claudia Ulloa Donoso, translated by Lily Meyer 
If you love Samanta Schweblin, I am willing you to read these woozy, hazy short stories that Peruvian author Donoso wrote while suffering from sleep deprivation, shaken, and dealing with insomnia after moving north of the Arctic Circle. A woman rescues a bird from her cat, but then she absentmindedly brings it into her job interview. People deal with strange house guests and weird happenings. They are strange stories, and I enjoyed them all! —Leah Rachel von Essen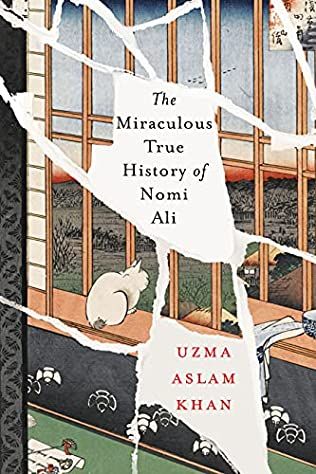 The Miraculous True History of Nomi Ali by Uzma Aslam Khan
This is one of the best works of historical fiction I have ever read, and it is grossly underread. It follows a diverse cast of characters to paint a compelling, detailed picture of the Andaman Islands in the 1940s. The book talks about the life of convicts, exiles, and colonizers on these remote islands, of the Japanese invasion during World War II, of the tenuous position of women in the Indian freedom movement, of the displacement of Indigenous nations by the forces of colonization and encroachment, and of human vulnerability in the face of the fury of nature. This book illuminates a very little-known aspect of a period in time that has been otherwise extensively written about. It is an ode to the complexity and interconnectedness of human history and to the redeeming power of kindness and compassion, even in the midst of the most relentless of tragedies. —Senjuti Patra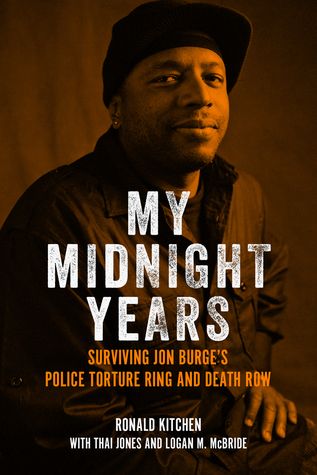 My Midnight Years: Surviving Jon Burge's Police Torture Ring and Death Row by Ronald Kitchen, Thai Jones, Logan M. McBride
Every once in a while, I come across a book I've read that is so good that I am shocked it has not been read by many, especially when it's a perfect comp for readers of a book that was a blockbuster. In this case, readers of Bryan Stevenson's Just Mercy should absolutely also read Ronald Kitchen's story on how his life was upended by our injustice system. As a bonus, the audiobook is narrated by the fantastic Prentice Onayemi (Behold the Dreamers). —Jamie Canavés 
A Nun for the Viking Warrior by Lucy Morris
For the last few months, I've been talking nonstop about how much I love Lucy Morris's Viking Harlequin Historical romance novels. And that's not stopping anytime soon! I read this one after hearing a recommendation on the Fated Mates podcast. And I liked it so much that I quickly worked my way through four more of her novels. The title really tells you everything you need to know about this story. There is a nun (who isn't that excited about being a nun). There is a Viking (who is incredibly kind and interested in consent). And you get to read a very sexy romance while learning about 10th-century France. I'm trying to get everyone I know, and everyone I don't know, to read this book! —Alison Doherty 
Solo Dance by Li Kotomi, translated by Arthur Reiji Morris
This book is a queer classic, a book about a young queer woman who experiences a violent sexual assault and escapes her trauma by fleeing from Taiwan to Japan, where she finds a loose space for herself — but one cloaked in silence. This is a tough read as Norie deals with a lot of trauma, internalized homophobia, and suicidal thoughts, but it's ultimately a really rewarding story about despair and survival, and is a seminal queer book in Japan. Her issues of acceptance, love, and heartbreak are relatable to queer people everywhere, and I thought it was a powerful read. —Leah Rachel von Essen
The Undoing Dance by Srividya Natarajan
I have talked about Natarajan's earlier novel, No Onions Nor Garlic, in almost every other post that I have written, but I have never had a chance to recommend her second novel, The Undoing Dance. I love it as much as No Onions Nor Garlic, and it is equally underrated. Following multiple generations of a Devdasi family from southern India, this book talks about the appropriation of the Bharatnatyam dance form by the upper caste elite, robbing the traditional practitioners of their heritage and the art form of its essence. It is also a celebration of the strength of women and of motherhood in its myriad forms. Passionate and beautifully written, this book is a must-read. —Senjuti Patra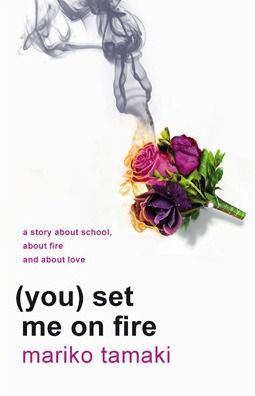 (You) Set Me On Fire by Mariko Tamaki
You might know Tamaki from her graphic novels, like This One Summer and Laura Dean Keeps Breaking Up with Me, but have you read her new adult book about a disaster lesbian? The second line is, "Before going to college at the age of seventeen, I'd been in love once (total catastrophe) and on fire twice (also pretty bad)," and I was immediately hooked. This is about being in love with/obsessed with your abusive best friend, which was so painfully relatable that it almost made it difficult to read, but that just shows how skillfully Tamaki portrays this character who is stumbling through her young adulthood. If you love messy, flawed main characters making mistakes, this one's for you. —Danika Ellis
---
Looking for even more hidden gems? Check out earlier editions of The Best Books You've Never Heard Of!