If you haven't heard about Choice Hotels' recent acquisition of Radisson Hotels Americas, here's a key detail: It has opened some new points redemption possibilities.
Radisson has some incredible properties within the Americas, and the acquisition has made it much easier to redeem points for stays. This is the biggest reason I booked the Radisson Blu Aqua Hotel Chicago for my recent stay in the Windy City.
As a five-star property, it's fairly costly. However, it was such a great deal on points that it made no sense to book anywhere else. Happily, the hotel turned out to be as nice as it appeared online. Let's talk about it in this review.
Booking
I've made such a big fuss about the booking that I feel compelled to lead with this because — and I don't say this lightly — this is the absolute biggest steal in Chicago.

However, rooms cost just 50,000 Radisson points per night. Thanks to the Choice acquisition of Radisson, Choice points convert to Radisson at a 1:2 ratio, which means 1 Choice Privileges point becomes 2 Radisson points.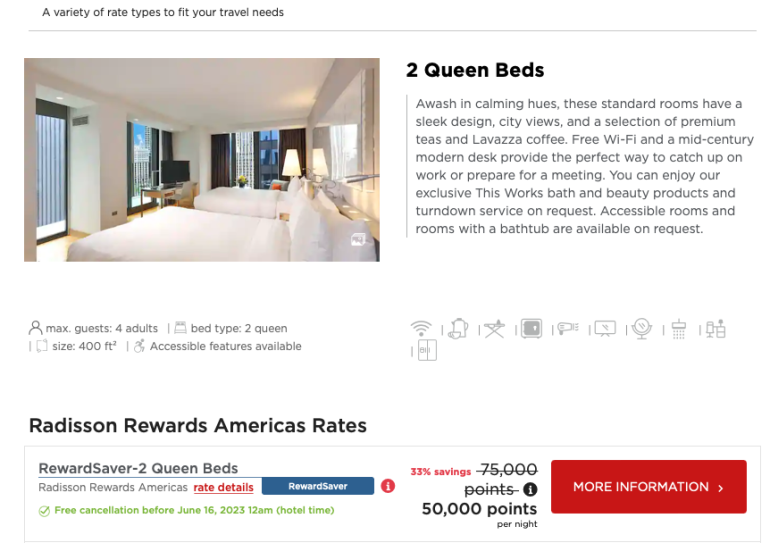 I stayed for two nights at the Radisson, which came out to 25,000 Citi points for the stay. The cash cost for the hotel would have been $1,008.98, which means I redeemed those points for 4.04 cents each. This is far above NerdWallet's valuation of most hotel points.
More than this, however, I also managed to spend just 25,000 points for a two-night stay in central Chicago. This beats the rates you'll find with other hotel chains, including Hilton, Hyatt and Marriott.
Location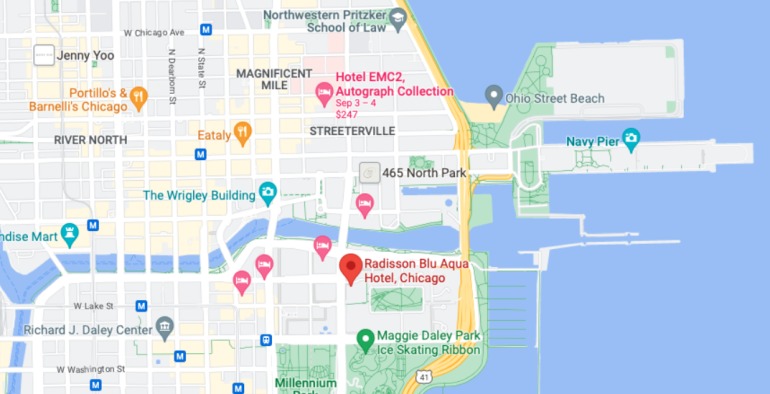 The Radisson Blu Aqua Hotel Chicago has an excellent location for tourists. After I arrived, there wasn't a single instance in which I needed to use a car or other form of transit. The hotel is close to Navy Pier, Millennium Park, the Riverwalk promenade and tons of other tourist hot spots.
Accommodations
I have no elite status with Radisson, which meant I expected nothing in the way of benefits. Imagine my surprise, then, when I found out that my award booking had been upgraded to the top-tier Executive Queen room with a balcony. I have no idea why, but I'm not complaining.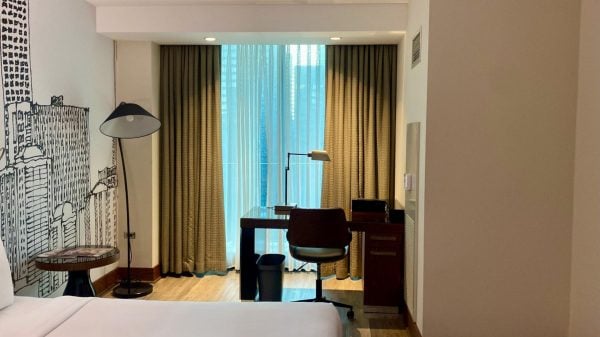 The room was spacious, and because I was staying with a friend, we opted for separate beds. The room also had a desk with a chair.
We were on the top floor, which presented an interesting problem with the balcony. Namely, it was great to peer at through the window, but its wavy design and the whipping wind made it a little too terrifying to actually go outside.
There was a large television on one wall; the TV worked well for Netflix but errored out for an hour straight when we tried to use other streaming apps.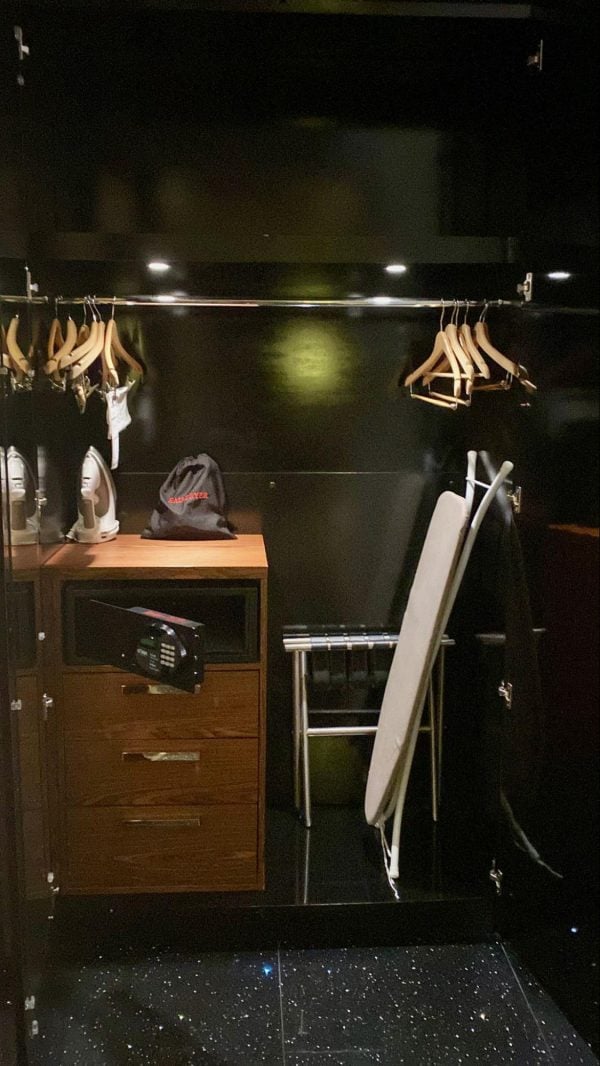 There was also a sizable closet, which included an ironing board, a hair dryer and a safe.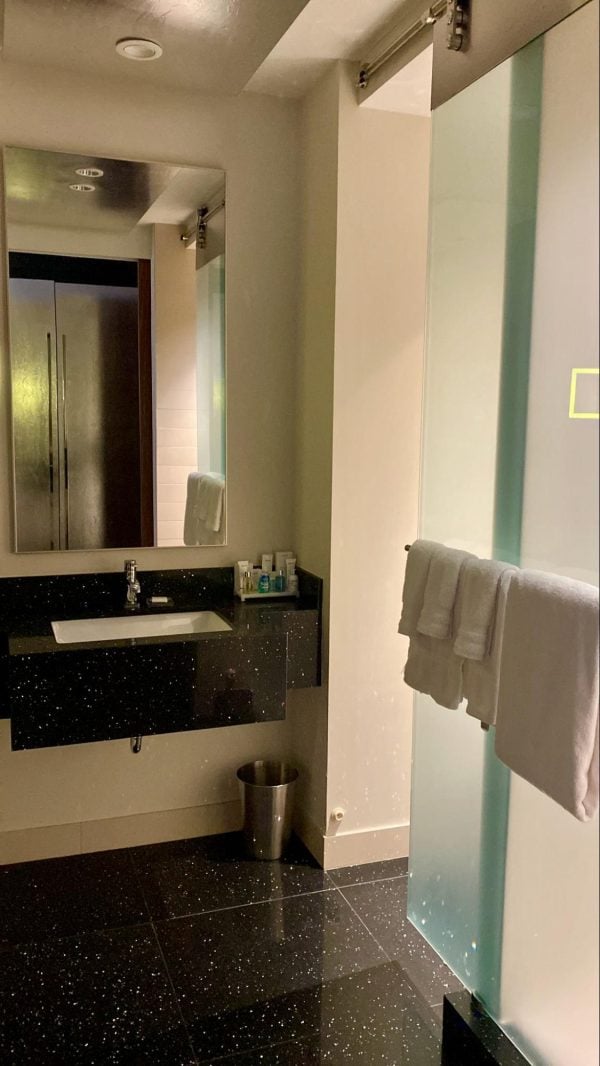 The room felt freshly renovated, which was especially nice in the bathroom.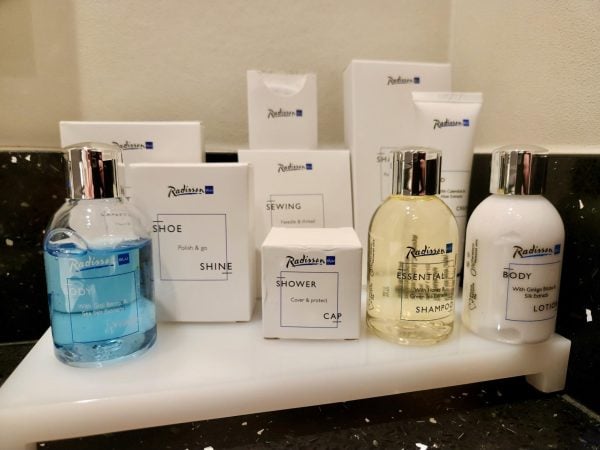 I also appreciated the wide range of toiletries available.
However, if I have to lodge a single complaint, it's this: The room had no carpeting, which meant every sound echoed.
That isn't normally an issue for me, but it certainly was for my friend when I arrived at 1 a.m. and attempted to tiptoe across the vast, cavernous space.
Food and beverage
Because I received no elite benefits, such as free breakfast, I avoided the restaurant option in the hotel. The only choice available, the FireLake Grill House and Cocktail Bar, appeared to be popular for a sit-down breakfast, lunch or dinner, as well as drinks. The restaurant is on the ground floor and is open the following hours:
8 a.m. to 8 p.m. Sunday to Monday.

8 a.m. to 11 p.m. Tuesday to Saturday.
Amenities
The Radisson Blu Aqua Hotel Chicago is a city hotel but still has amenities like massages, a fitness center and pools.
Pool
I'm not sure how many folks are using these amenities because the majority of the guests seemed to be tourists or business travelers, but there are two pools available at the hotel. Both are lap pools, though the outdoor one is seasonal.
Gym
The hotel also has a gym with plenty of cardio equipment, including treadmills, stair climbers and ellipticals. It even features an indoor basketball court.
Spa
There isn't an official spa available at the hotel, but the Radisson has partnered with a local massage company to organize massages in your room.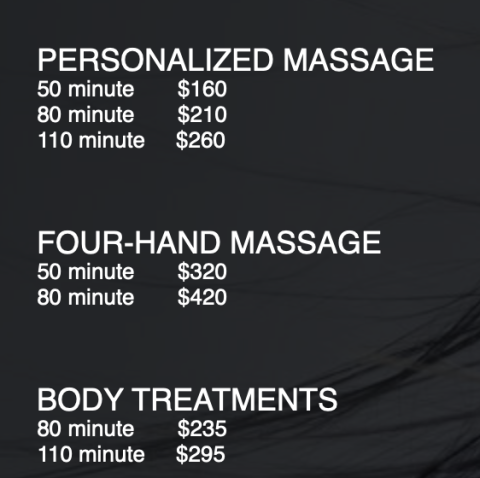 The pricing is a little steep, but it was nice to know the option was there.
How to get to the Radisson Blu Aqua Hotel Chicago
Chicago has two airports within its city limits: O'Hare International Airport (ORD) and Midway International Airport (MDW). It's simple to fly into these airports because they're well connected throughout the United States.
If you're looking to redeem points, ORD is a hub for United Airlines, so you'll be able to find plenty of daily flights no matter where you're located. MDW is a hub for Southwest, so if you're interested in bringing a bag, it might be a better bet because all passengers get two checked bags for free on Southwest.
I flew into ORD late at night, and rather than deal with a train or even Uber, I opted for a taxi right out of the baggage claim area. It cost me $50 but was worth it for the convenience.

Because it was so late, the 18-mile journey took only about 25 minutes. If you travel during the day, expect to find traffic, especially during rush hour.
If you're looking to stay at the Radisson Blu Aqua Hotel Chicago
I greatly enjoyed my stay at the Radisson Blu Chicago, mainly because it's a nice hotel with a great location.
However, even if it were only middling at best, I'd still come back. There's simply no other reason to stay elsewhere when I can pay 12,500 points per night for a five-star hotel in the city center.
The information related to Citi Prestige® Card has been collected by NerdWallet and has not been reviewed or provided by the issuer or provider of this product or service.
(Top photo by Carissa Rawson)
How to maximize your rewards
You want a travel credit card that prioritizes what's important to you. Here are our picks for the best travel credit cards of 2023, including those best for: