This content contains affiliate links. When you buy through these links, we may earn an affiliate commission.
At first glance, Halloween doesn't feel like the most romantic holiday. Valentine's Day obviously comes to mind first. And winter holiday romance novels take over the whole month of December (thanks, Hallmark!). But, in my opinion, autumn is the most romantic season. And while they might not be obvious, there are a lot of Halloween romance books out there: from contemporary romances set on Halloween to paranormal romances featuring witches, vampires, ghosts, and other not-quite-human creatures. Get ready for magic potions, sexy costumes, flying bats, spiderwebs, and other spooky stuff while reading these Halloween romance books. Although, I will admit this list skews more cozy than scary. And in terms of how sexually explicit they are, there's a range from vanilla to pumpkin spice to Red Hots. (Side note: do they still make Red Hots?)
If you are looking for scarier Halloween romance books, try one of these horror romance novels. I'm personally too much of a scaredy-cat to go down that road myself. But to each their own! Otherwise, brew yourself some hot apple cider, grab a bowl of candy corn, get comfortable under your warmest blanket, and enjoy one of these Halloween-themed love stories.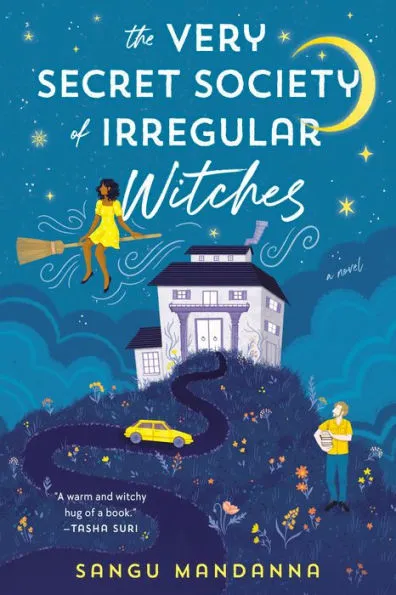 The Very Secret Society of Irregular Witches by Sangu Mandanna
This hilarious, heartwarming fantasy romance begins with Mika, a witch who's been taught to hide her magic and stay away from all other witches except for the days their secret society meets. A bit of a rebel, she makes videos online about being a witch and brewing up potions. She thinks everyone will assume she's pretending and so her secret will be safe. But then she's summoned to a mysterious house and asked to train three young orphaned witches. Even though their caretaker, Jamie, is guarded and overprotective of the girls, a bond between Mika and him begins to form. But too many witches in one place make magic stronger and harder to control. Will Mika be able to stay with her new love and found family? Or will the many threats trying to pull all of them apart succeed?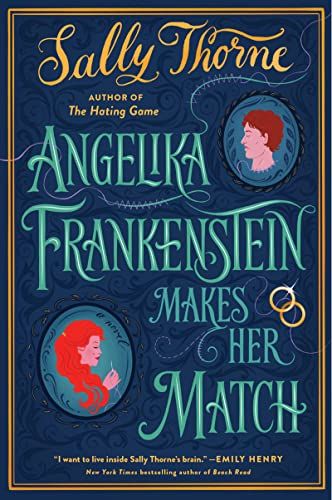 Angelika Frankenstein Makes Her Match by Sally Thorne
This romance is over-the-top absurd, which makes it a great choice for a Halloween read. It imagines that Victor Frankenstein has a sister, Angelika, who helps him with his science experiments. She is an odd duck who is running out of matrimonial options. In a fit of inspiration, she decides to go rogue from her brother and create a man to bring back to life on her own. She calls him Will. But when he wakes up, instead of being madly in love with her, he's obsessed with finding out who he was when he was alive. She reluctantly helps him in this journey of self-discovery. Sparks fly between them. But when another man begins showing an interest in Angelika, she isn't sure who she's supposed to be with.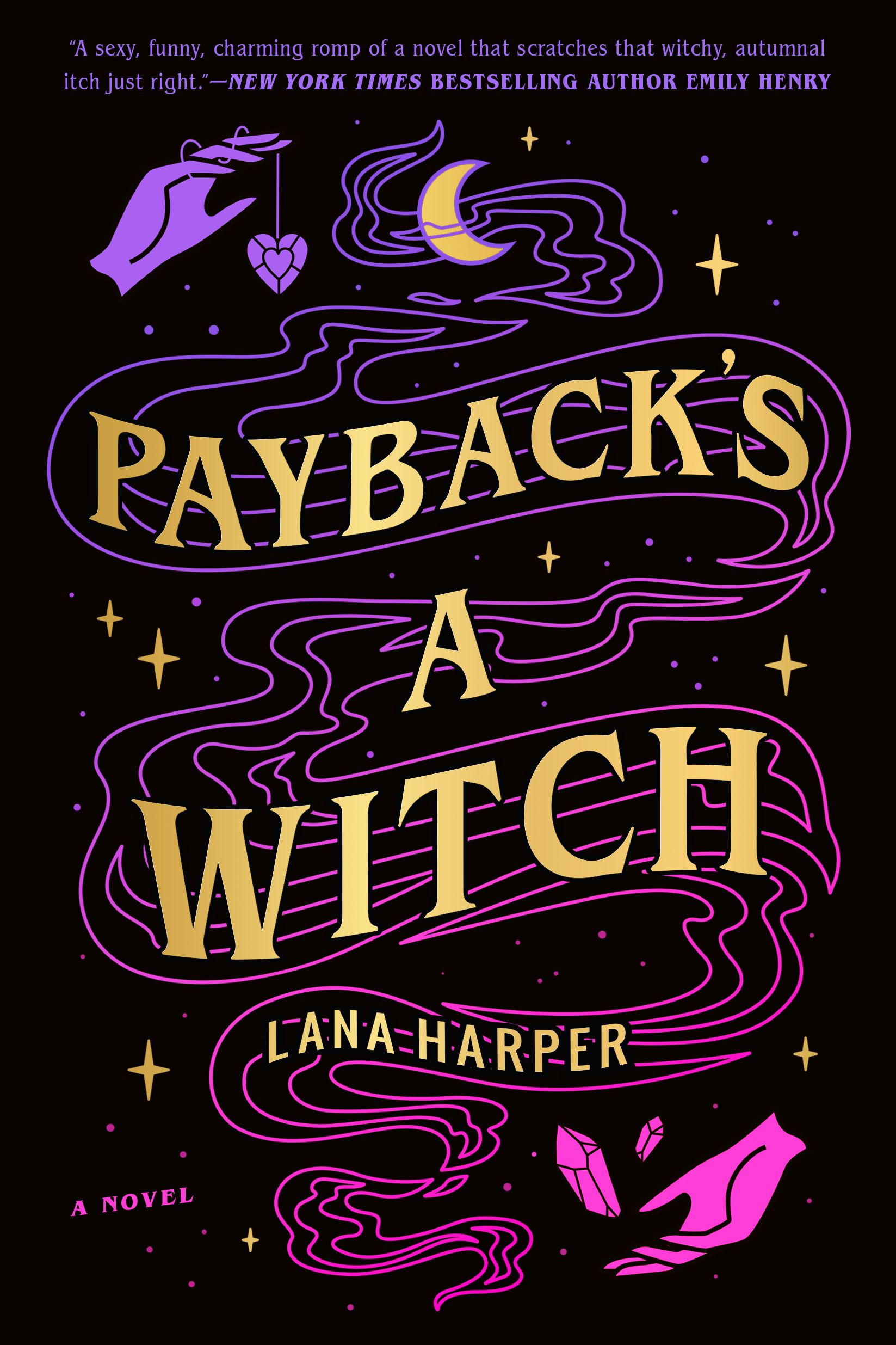 Payback's a Witch by Lana Harper
Emmy is a witch who's lost some of her powers by purposefully staying away from her magical hometown, Thistle Grove. When Emmy returns home to visit during the spell-casting tournament, she's pulled into town drama when her best friend Linden and another witch, Talia, discover they're dating the same golden boy wizard. Emmy agrees to help them get revenge…but she starts falling for Talia in the process. And while she and Talia are falling in love, Emmy might also be falling back in love with Thistle Grove.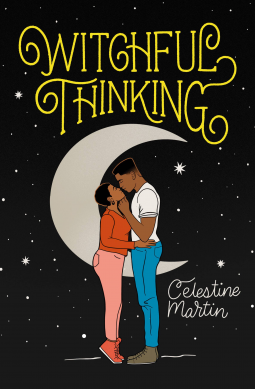 Witchful Thinking by Celestine Martin
Lucy is a high school teaching, magic tea brewing witch who lives in the magical seaside town of Freya Grove. She's content with her quiet but fulfilling life, but she still thinks about her high school crush, a merman named Alex. When a wish spell gone wrong brings them back together, at first, it feels like a dream come true. But as a merman, Alex is destined to never stay in one place for too long. And Lucy has too many roots in Freya Grove to leave. This is a sweet, slow-burn, second-chance romance that will leave you going "awwww" more than once.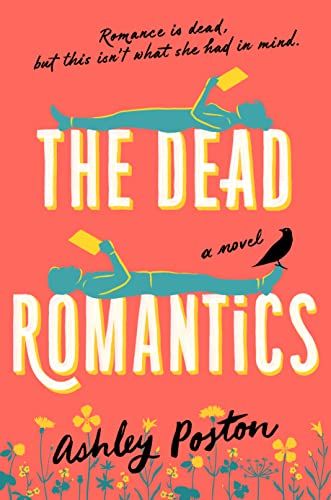 The Dead Romantics by Ashley Poston
Florence is the ghostwriter for an iconic romance novelist. But after a horrible breakup, she can't bring herself to write the final book in her contract, and her handsome new editor won't give her an extension. This all gets put on hold when she has to go home for the funeral of her father. Being home makes her confront a strange ability she's tried to keep secret all her life: Florence can see ghosts. When her handsome editor appears at her parent's front door, and no one else can see him…does that mean he's dead? And even if he is, does that mean they won't fall in love? This was one of my favorite books of last year, and I'm definitely planning to reread this spooky season.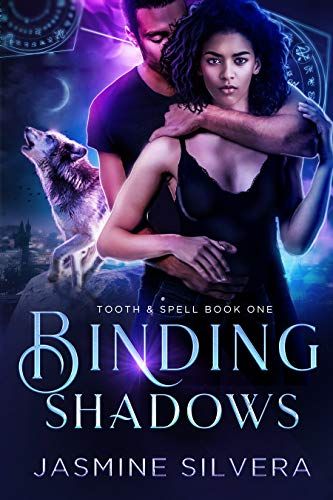 Binding Shadows by Jasmine Silvera
In a world controlled by necromancers, where humans fear anything supernatural, Barbara and Tobias both have tried to keep their magic powers a secret. Barbara works as a librarian at a university in Prague, and Tobias is a professor trying to protect his family. An enchanted book brings the two of them together and forces them to reveal their abilities. They don't know if they can trust each other. But if they don't work together, an evil spell will destroy them.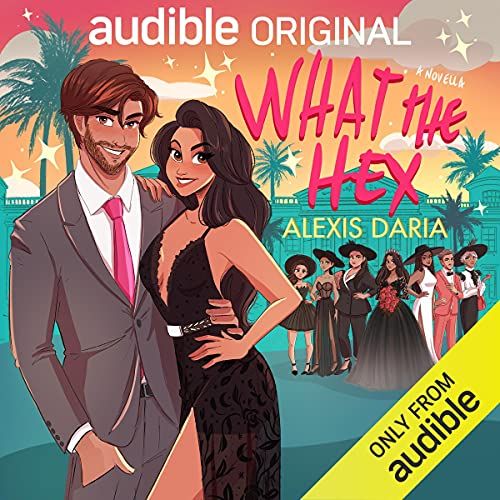 What the Hex by Alexis Daria
Catalina is from a powerful family of witches that lives in a secret magic community near Miami called Isla Bruja. When she returns home for a family wedding, she discovers her sister's groom has been possessed by a demon. The only person who can help her is the groom's handsome younger brother, Diego. Catalina and Diego must put their childhood rivalry aside to save their families and their siblings' wedding. This Audible original is a lot of fun to listen to, but there's also a written version if you prefer.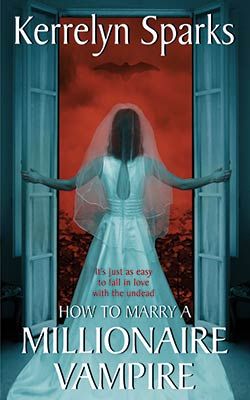 How to Marry a Millionaire Vampire by Kerrelyn Sparks
This book is older than the rest of my recommendations, but it's so hilarious and perfect for Halloween that I had to add it to the list. Roman is a vampire who's lost a fang. Shanna is a dentist with a fear of blood. She needs saving from the mob because she accidentally witnessed a murder. He needs someone to save his tooth in the next 24 hours, or he'll only have one fang for the rest of time. The world-building in this story is bananas (in the best possible way), and the romantic and comedic tension are unbeatable!
What a Lovely Sight by Violet Catte
This is a polyamorous, queer, monster novella with strong world-building and amazing chemistry! It starts with a college student who doesn't know she's a witch, an agender winged warrior from another dimension, and the heir of an oil baron. The three characters are bound together on an unpredictable paranormal adventure. But the feelings that grow between all three of them lead to a relationship none of them expected.
The Bakeshop at Pumpkin and Spice by Donna Kauffman, Kate Angell, and Allyson Charles
If you want a romance novel that is more sweet than spooky this Halloween, pick up this collection of three novellas. All are set on Halloween with a connection to Bellaluna's Bakeshop, a local favorite that is rumored to use magic to bring couples together. The bakery plays an important part in helping all three heroines find love on their town's favorite holiday. If you enjoy these stories, there are two more books in the series, all set in the same cozy Maine town.
---
I hope you find at least one Halloween romance book to enjoy this spooky season! For even more, check out these horror romance books, paranormal romances, ghost romances, and witchy romances.